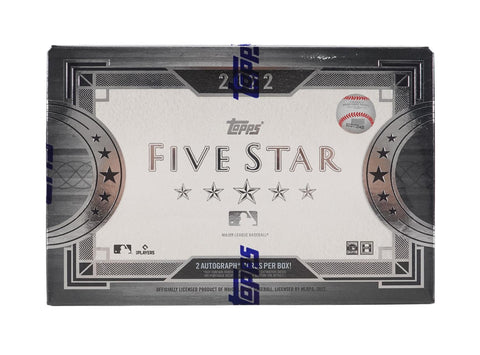 2022 Topps Five Star Baseball Hobby Box
Each box contains Two On-Card Autographs!
Each CASE contains One Golden Graphs and One Silver Signatures!
Every box will contain Two On-Card Autograph Cards, unless replaced by a rare Cut Signature Card or ultra-rare Five Stars Auto Relic Book Card.
Case hits include multi-signer cards, Autographed Jumbo Patch Cards, Metallic Ink Autographs, and additional RARE Autograph Cards.