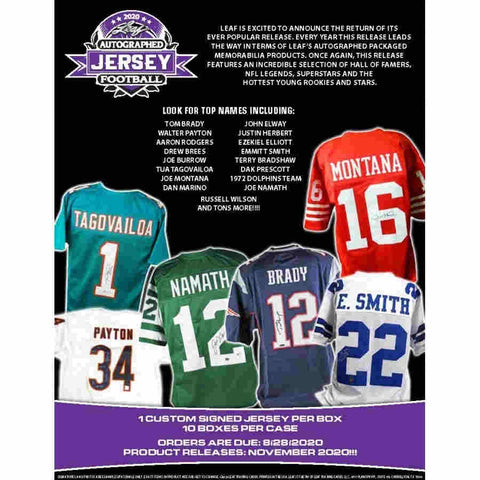 2020 Leaf Autographed Football Jersey Edition Box
Configuration: 1 autographed jersey per box.
Leaf is excited to announce the return of its ever popular release. Every year this release leads the way in terms of Leaf's autographed packaged memorabilia products. Once again, this release features an incredible selection of Hall of Famers, NFL Legends, Superstars and the hottest young Rookies and Stars.