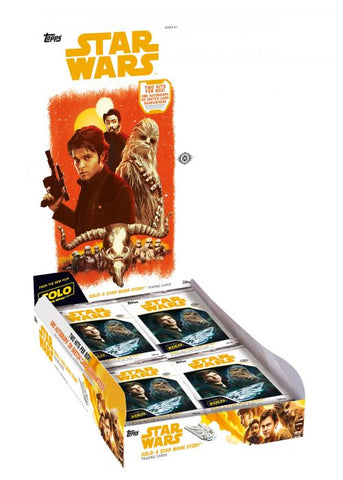 2018 Topps Han Solo Movie Box
24 packs per box.
8 cards per box.

Topps introduces a new chapter in the Star Wars saga with trading cards of the upcoming film Solo: A Star Wars Story!

Featuring characters, scenes and artwork from the latest film in the epic Star Wars saga!

2 HITS PER HOBBY BOX:
- Autographs from the cast
- Dual & Triple Autographs
- Sketch Cards
- Manufactured Patch Cards
- 1-of-1 Printing Plates

1 Autograph or Sketch Card per Hobby Box guaranteed!
Release date 5/25/2018.