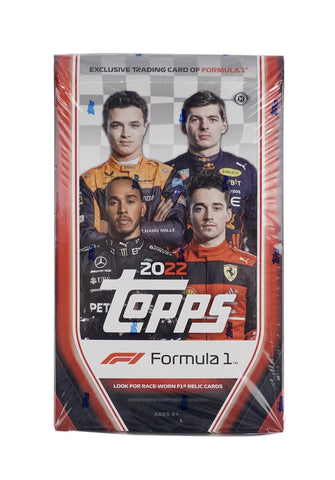 2022 Topps F1 Formula 1 Racing Hobby Box
Each Box contains Twenty Checker Flag Parallels!
Look out for F1 Relics featuring race-worn suit relics from top F1 Drivers! Relic Cards fall 1 in every 2 boxes, on average!
Live life in the fast lane with the official 2022 Topps Formula 1 trading card collection. Seek out the fierce rivals Lewis Hamilton and Max Verstappen, as well as a look into the excitement that the 2022 Formula 1 season is sure to bring!
Collect the 200-card Base Set as well as all-new Clean Air Blue Skies, Flash of Brilliance, Art Du Grand Prix and many more exciting insert sets!